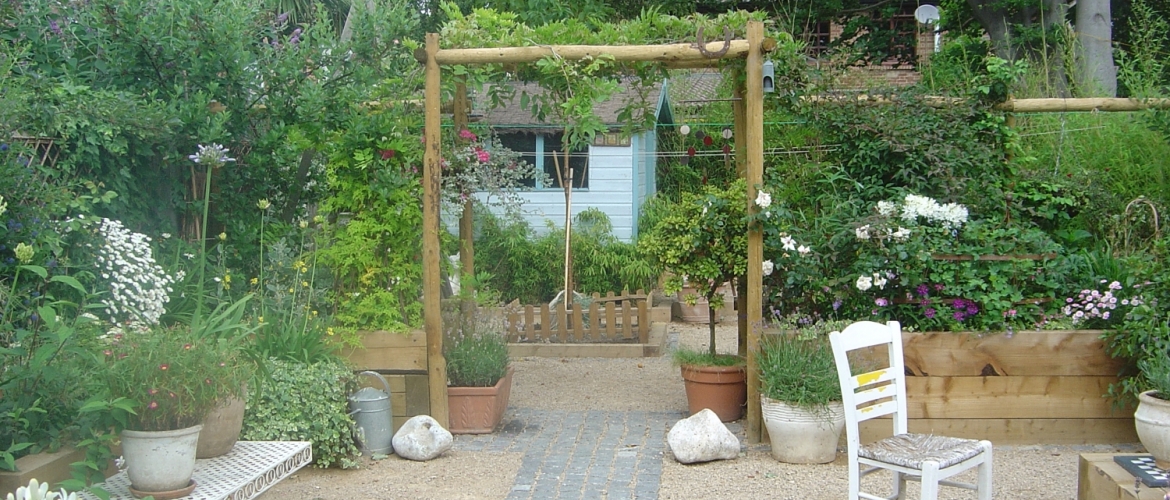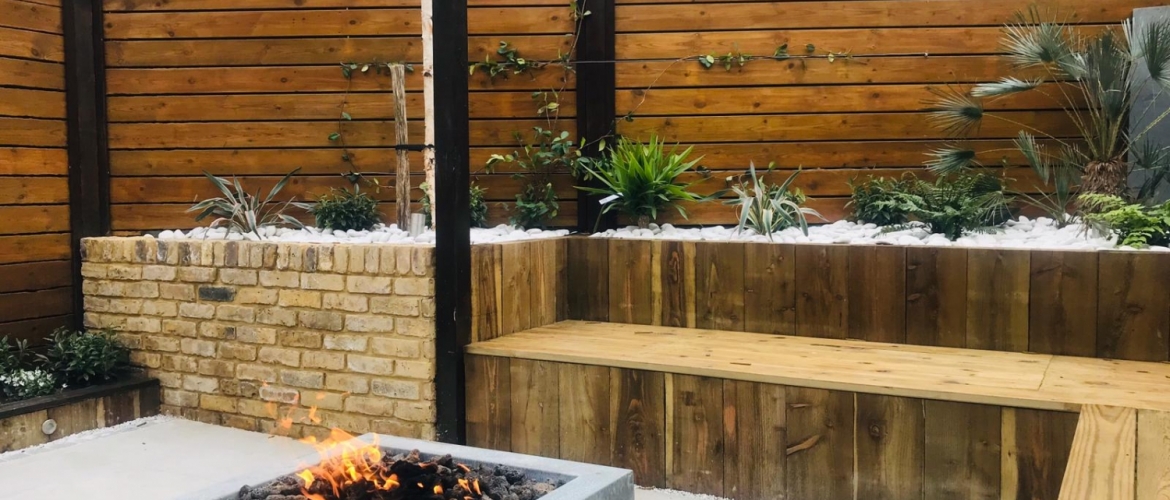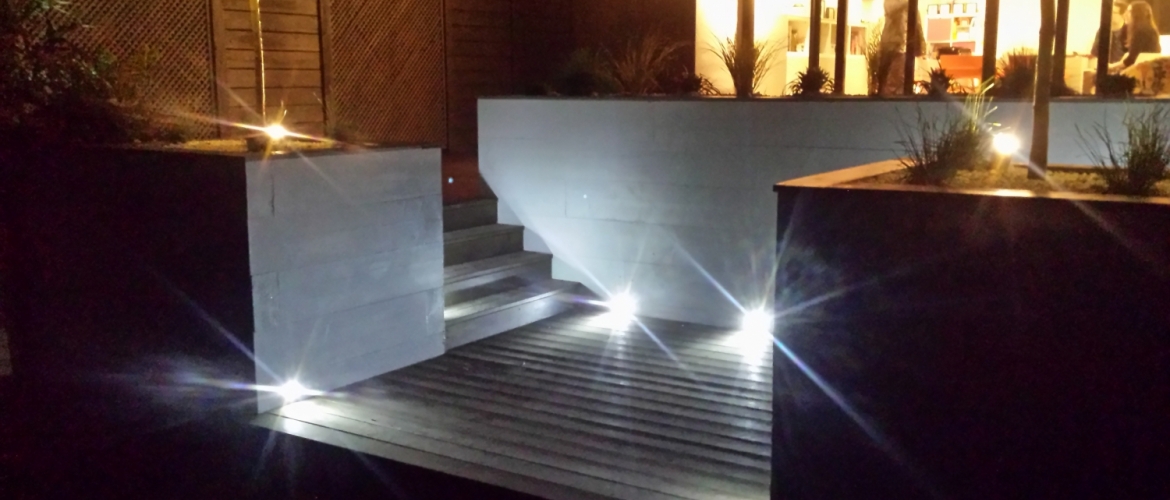 Superior landscape gardening by professional gardeners in and around Oxshott, Surrey
Are you looking for professional landscape gardening? Perhaps you would like a new patio or decking area outside your home? Or maybe you are looking for gardeners to undertake landscape design? Taylored Gardens are a team of gardeners, who have the knowledge, expertise and experience to take you from the design of your new garden, right through to completion.
We are based in Surbiton and work for domestic and commercial clients in Oxshott, Stoke d'Abernon and the surrounding towns and villages in Surrey, including Surbiton. Whether you require full garden design, or a smaller garden makeover, we can provide you with the skills and vision to create a beautiful garden or outdoor area for you to enjoy all year round.
We launched our company over 14 years ago and are known for combining landscape gardening and design, with high quality materials and attention to detail. We take on projects of all sizes and love what we do.
We provide a highly professional, bespoke and personal design and build service. We take time to understand your vision for your new garden. All work is carried out by us and we can conduct a no-obligation consultation at any time, so we can discuss your ideas. We will combine your ideas and functionality requirements, with our gardening expertise.
If you like our ideas, we can then complete full-scale drawings, which include planting details, specific to your unique requirements.  We will suggest a combination of reliable perennials, with grass, shrubs, trees and bulbs to help you achieve the style of garden you would like.
Contact our garden architects with your garden design ideas on 020 8390 4562 or 07815 092 569.
Contact us for a free quote
Matt provided a thoughtful design of my garden to maximise the space and work with what was already there. He was enthusiastic about what was possible. The design has transformed the garden.
Garden design and landscaping near Stoke d'Abernon (KT10)
A new garden can help to make your home special and increase its value. There is nothing more relaxing than sitting in your garden at the end of the day and admiring the plants, trees or water features. Here at Taylored Gardens, we create imaginative and innovative gardens, using a variety of soft and hard landscaping. From compact urban gardens, through to idyllic large gardens, we will ensure that you can make the best out of your outdoor area.
Hard landscaping services we offer include everything from new patios, paving and decking, through to brickwork, fencing and exterior carpentry, such as the design, build and installation of pergolas, sleepers and seating areas.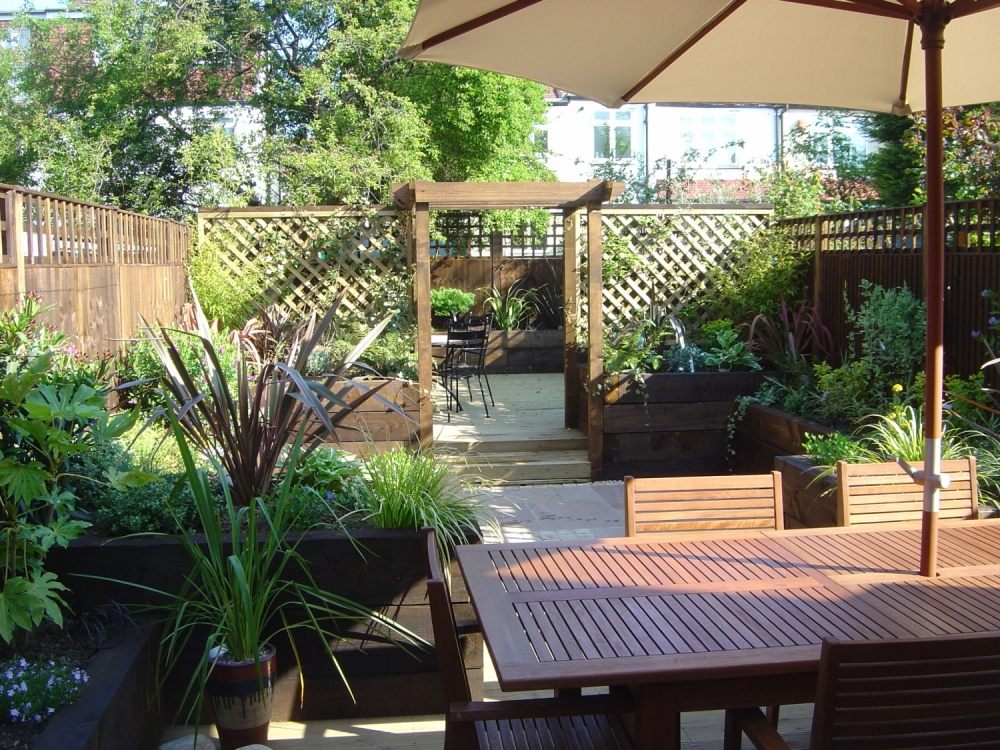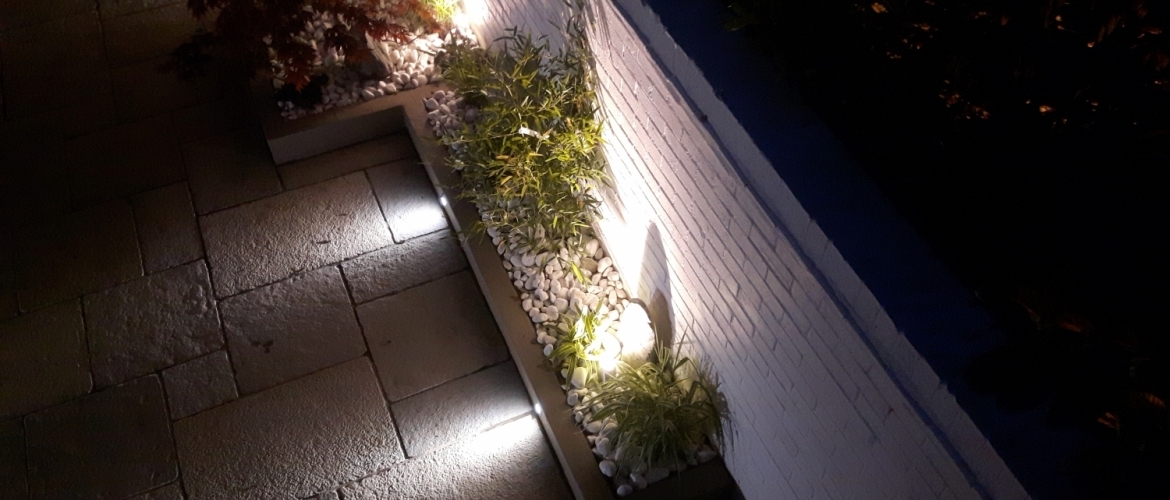 Our services include:
Garden design
Garden construction
Planting
Patios and paving
Water features
Decking
Fencing
See an example of a garden revamp we completed in Surbiton.
Matt and his team have done an amazing job transforming my garden from a tired space to a beautiful woodland walkway. Matt listened to my ideas and then created a design that fitted completely with my vision.
Are you looking for paving or a new patio in Oxshott? Call our team
Patios and paving are an integral part of hard landscaping. We only use the highest quality materials, including natural stone and create bespoke patio and paving spaces within your garden. These will give you more useable spaces in your outdoor area.
We complete paving and patios for private homeowners, developers, builders and many others. We complete all work to the highest standards of finish.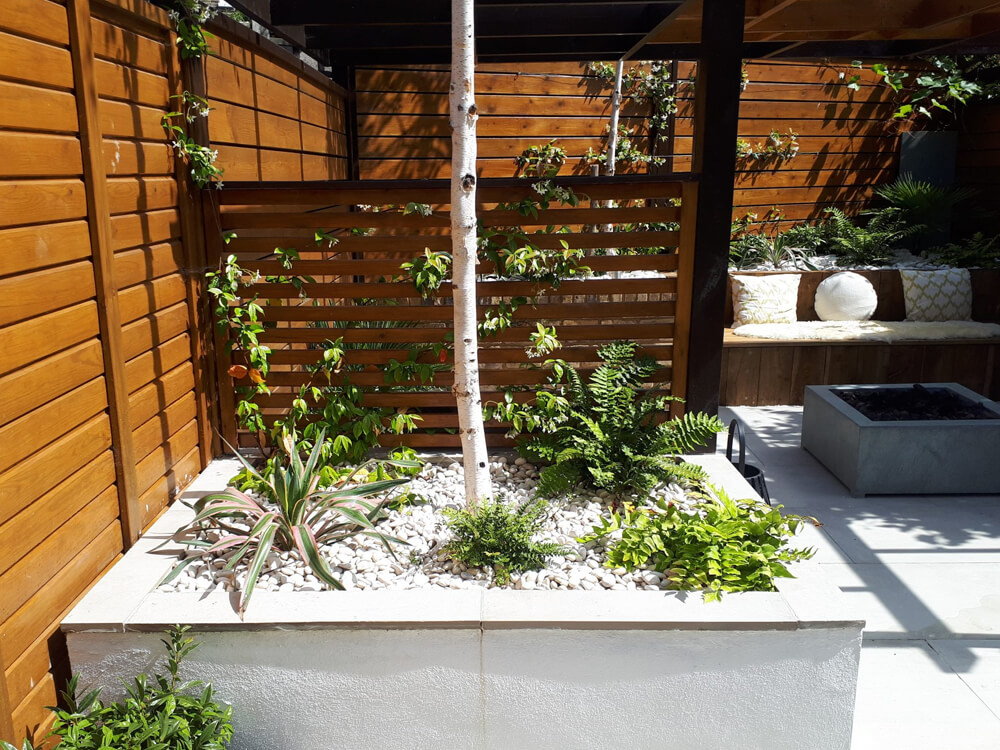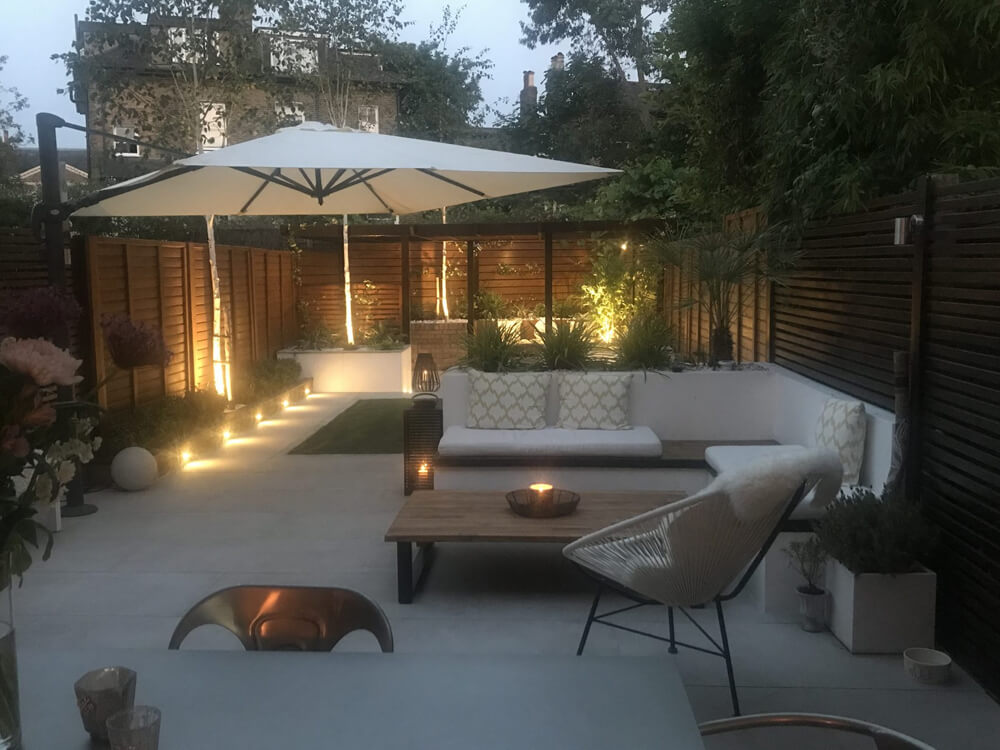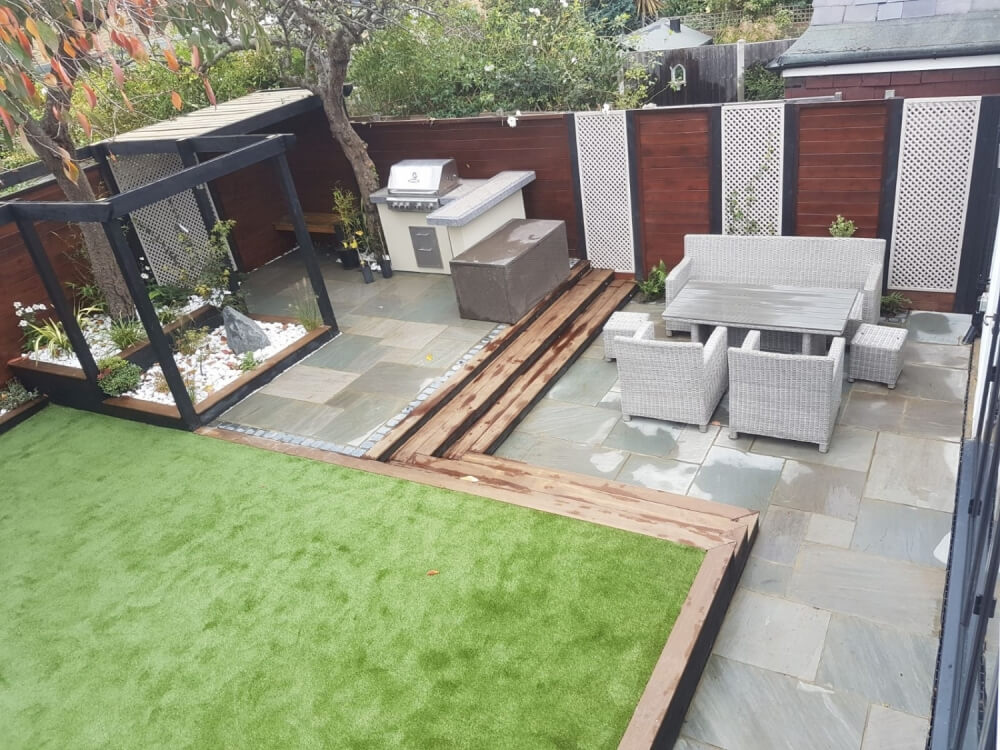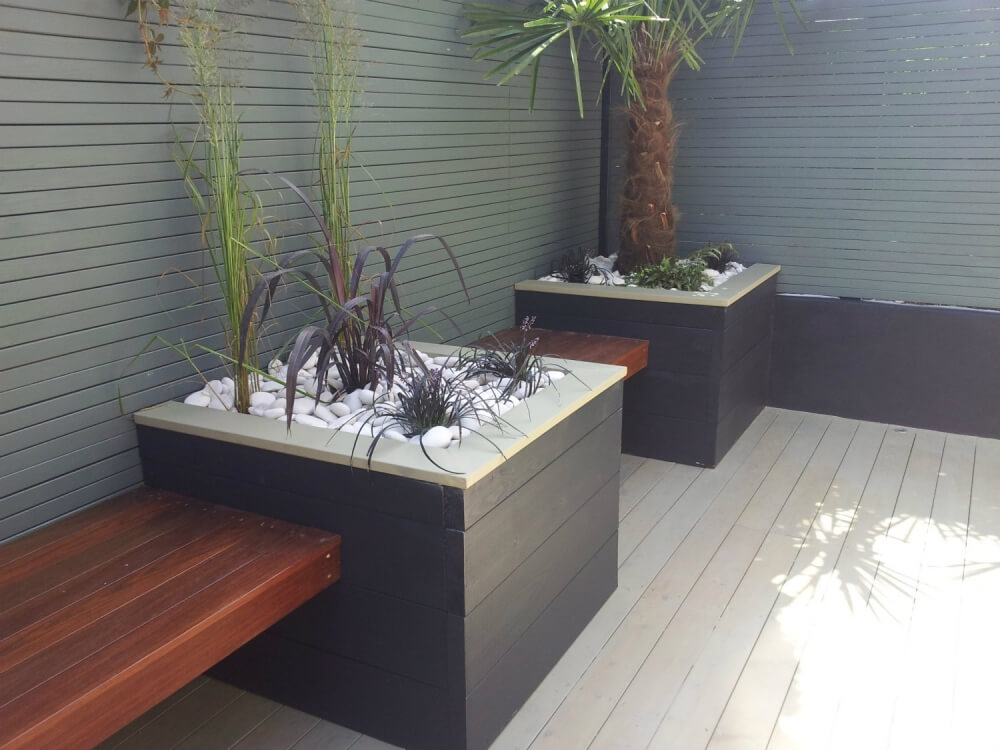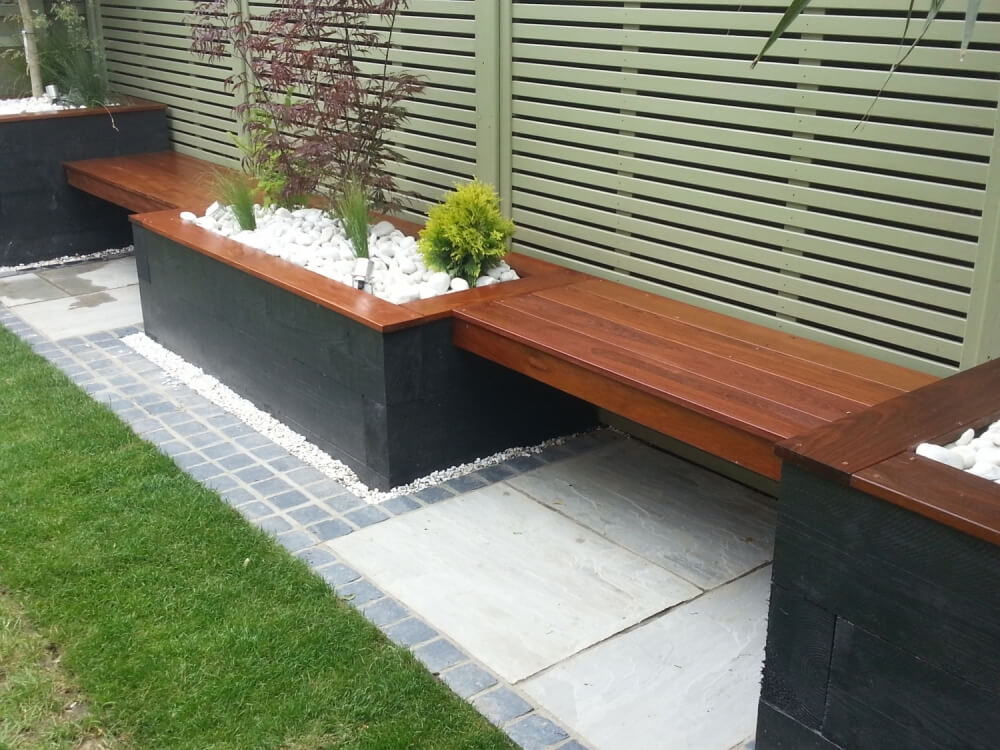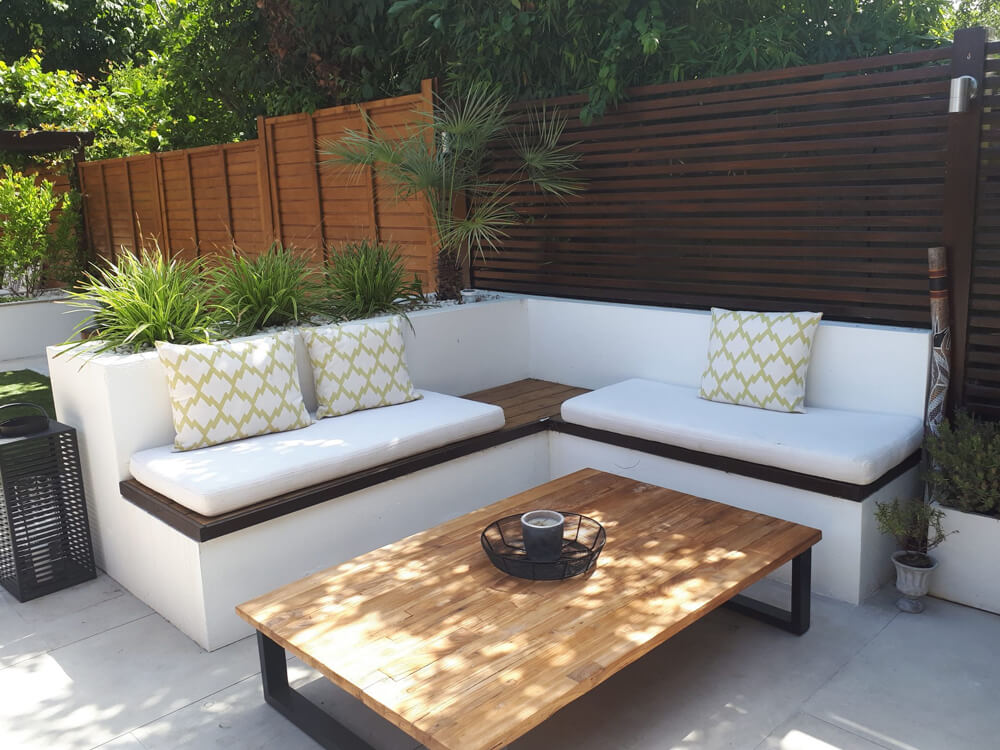 KT10 planting services
Plants are as important as any other part of your garden. They create a seamless connection between nature and the hard landscaping within your garden. We have deep horticultural knowledge, experience and qualifications to plant flowers, plants and trees that look wonderful and can be a haven for wildlife.
As well as helping you to choose your plants, we can source these from trusted nurseries at cost-effective prices. We can also assist with high-quality turfing and grass planting. We can also work with budgets of varying sizes.
Stoke d'Abernon water features and ponds
Water features, including fountains ponds, can enhance any garden. We design and build water features of all sizes and can assist both residential and commercial clients. Whether you would like a large koi pond, or a smaller fountain, we can help.
We can assist with:
Wildlife gardens
Japanese gardens
Ponds and water gardens
Koi ponds
Water features
Rock gardens
Call us for landscaping solutions, planting and other gardening services in Oxshott
Bring your garden to life and contact us. We can be reached on 020 8390 4562 or on 07815 092 569. Alternatively, you can email us at info@tayloredgardens.co.uk and we will get back to you.
Matt and his team were brilliant and exceeded all our expectations. The team worked really hard, were very tidy  and the final outcome was perfect. We have already recommended Matt to friends and neighbours.