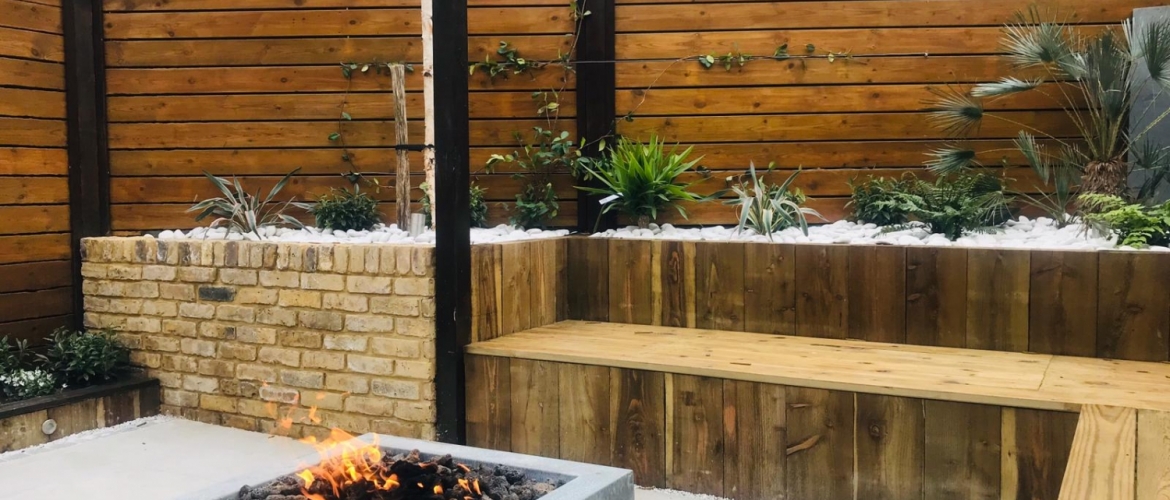 Garden Designer in Teddington and Hampton
Beautiful garden and landscape designs in Teddington
Welcome to Taylored Gardens. With over 10 years' experience, we have been designing and constructing unique gardens in Teddington, Hampton, Twickenham and throughout Surrey, Middlesex and the South East for many years. Our extensive portfolio ranges from small urban courtyards, to large country gardens and architectural landscapes, so whatever your garden design ideas, we can help.
As part of our a full garden design service, we offer all aspects of garden construction and hard landscaping, including creation of water features, paving, decking, garden lighting and fencing by our team of skilled craftsmen. We are also specialists in planting and ensure that the scale and choice of planting is consistent with design and seasonality, so colour and ambience adds to the overall feeling of your new outside space.
We offer a personal service, which involves you at every stage of the process, from initial design concepts, through to completion of your final landscaped garden. We will take time to understand your vision and lifestyle and create a truly bespoke garden, perfect for your needs.
Call us now to arrange your free garden design and consultation on 020 8390 4562.
Looking for a garden designer in Teddington?
We aim to keep our customers at the centre of every garden design project taking time to listen and observe their personal style because this is crucial to a well-designed bespoke garden. The essence of a garden will invariably come from you and we aim to bring your ideas to life using our experience.
As part of our full garden design service, we will create full-scale plans, including all planting details and materials, alongside a full quote for the work. Our planting plan will take into consideration the aspect and growing conditions of your outside space and can be tailored to suit taste.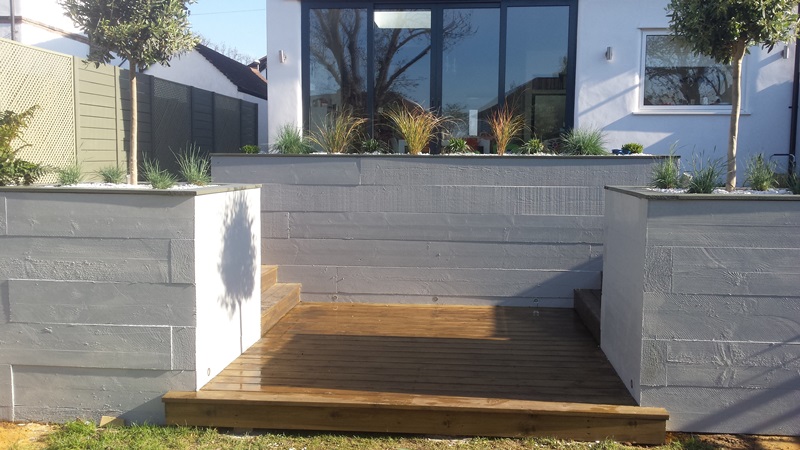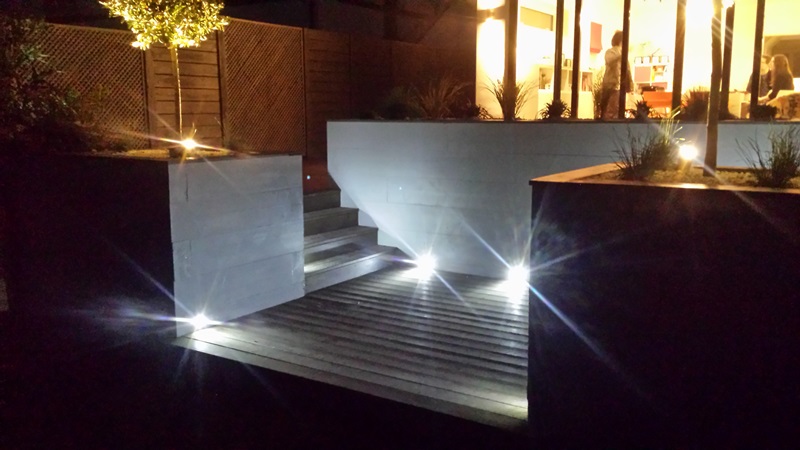 Your garden construction in Teddington
We pride ourselves on bringing sound construction techniques and a wealth of knowledge when it comes to creating your garden. Our designers oversee all projects, so we achieve outstanding results.
Our services include:
Water features: A water feature can add a wonderful dimension to your garden. Whether it is self-contained statement feature or a pond that offers home to wildlife, it can be a valuable addition to your new garden. We can design, supply and install huge range of water features, including all the electrical controls.
Patios and paving: This is an important feature of your garden and we advise on styles and materials and construct the perfect choice. To see some paving examples, see our garden portfolio.
Fencing and gates: We also offer a full fence sitting service, offering a range of styles at competitive prices.
Decking: Enhancing you garden with timber decking will give you a low maintenance outdoor living space. Our experienced team will design and construct your timber structure, whether it is a simple decked area or a sophisticated garden design.
Other services: Our gardeners in Teddington also specialise in other areas of garden design, including features such as steps and walls, turfing, irrigation, synthetic grass and putting greens.
For a free garden design and build consultation in Teddington, call us today
To speak to us, please call 020 8390 4562 or 07815 092 569 or email info@tayloredgardens.co.uk