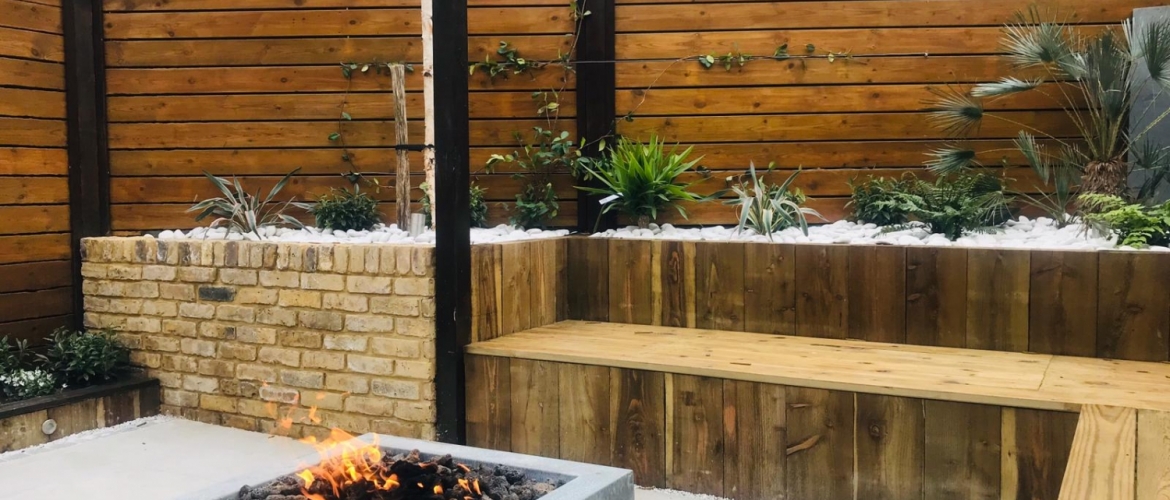 Garden Design in Richmond
Landscape gardeners near you in Richmond Upon Thames, London, for garden design and construction
Taylored Gardens are a friendly, local business specialising in building the perfect gardens for you. We offer a complete range of gardening and landscaping services to private homeowners and companies in Richmond upon Thames, Ham and the wider areas of London and Surrey.
Whether you need a complete garden design, landscaping or an overhaul of just a small part of your garden, our professional and expert team of gardeners can help. We bring with us 14 years of experience, meticulous attention to detail and excellent client care.
We are highly skilled and knowledgeable in all areas of gardening and can help with an array of garden and landscaping solutions.
These include garden design, garden construction, planting water features, paving and patios, decking, fencing and more. We can help with all types of garden projects, from initial ideas through to construction, planting and onwards.
Here are some reasons to choose us:
Experienced: Our team, led by Matt Taylor, has extensive experience, working closely with a variety of clients and fulfilling their unique requirements.
Reliable: We provide excellent workmanship and will always be on time and complete all projects on budget.
Bespoke: All our gardening and landscaping services are designed to suit our individual clients' needs.
Clear quotes: We start every project with a clear consultation. Then we are happy to give you a clear quote, which offers flexibility to complete some or all of the work.
Insured: We have full public liability insurance for your complete peace of mind.
Environmental commitment: As well as offering expert garden services, we also aim to work with nature and show a strong commitment to sustainability and the environment in all the work we do.
Local: Based in Surbiton, we work throughout the local areas, including in Esher. See some testimonials from happy Surrey customers.
For a free, no-obligation site visit and quote, please give us a call on 020 8390 4562 or on 07815 092 569.
Create an amazing outdoor space with our landscaping solutions near you in Ham (TW10)
We can create form and structure in your garden with our range of hard landscaping. From pergolas and patios, to fencing and water features, these features form a base around which plants and flowers can grow and blossom.
We can help with:
Patios and paving: To make the most of your outdoor living space, we can create fantastic patios and paving on which to relax, socialise and entertain. Our friendly and hard-working team can deliver excellent builds, whatever the style of your garden.
Fencing: We install a wide variety of well-constructed fencing that serves your needs, whatever the style, quality and specification. See our example of use of fencingin a small urban garden in Surbiton.
Water features: Water features  add interest, sound and wildlife to any garden.  We can build ponds and water features designed around your garden, from simple fountains to more contemporary or bespoke features. We can also talk to you about ways we can make water features safe for families with children.
Decking: Timber decking can be used in a variety of ways to enhance the look of a garden and change the way it is used. It can be used for split level gardens, terraces over ponds and areas for children to play. We can construct decking around your individual needs.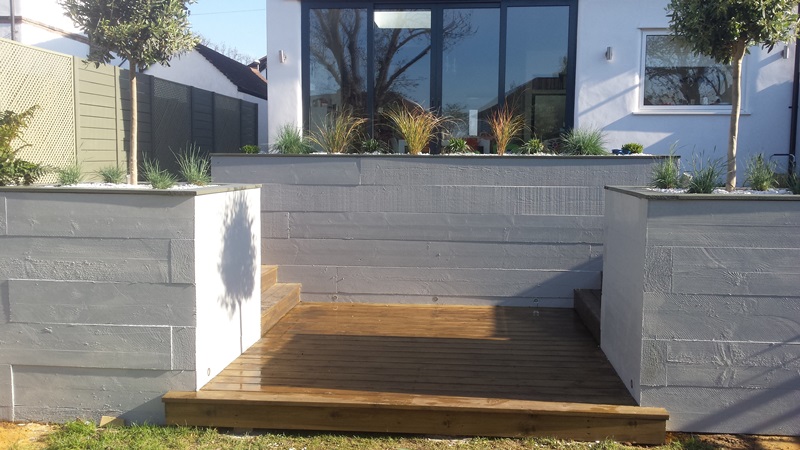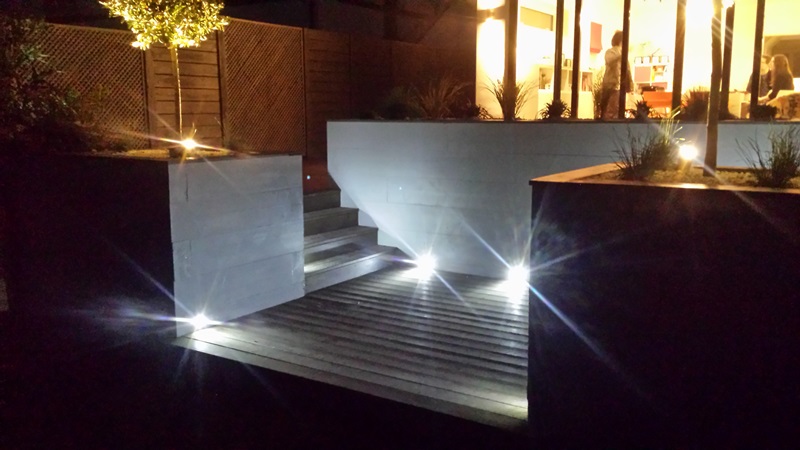 Planting by our Richmond garden architects
We are planting experts with a deep knowledge of plants, flowers and trees. Planting can be used to provide privacy, add aesthetic interest and focal points to a garden. Designed alongside the hard landscaping, our planting design is always tailored to suit our clients' requirements. Whether you are an avid gardener with a love of plants or someone who would like  garden with minimal maintenance requirements, we can help.
We will provide you with planting advice and expertise to bring out the best in your garden, from small shrubs to large trees.
Contact our gardeners in Richmond for bespoke landscaping solutions
We are dedicated to delivering gardens that are unique and designed to your exact requirements.
We are always happy to give no-obligation quotes and consultations. Please call 020 8390 4562 or on 07815 092 569 or email info@tayloredgardens.co.uk.