WHAT OUR CLIENTS SAY – Reviews
Client reviews are the ultimate testimony to Taylored Gardens approach and expertise. We're focused entirely on delivering the results that clients want and, in the end, what they say gives you complete confidence in our service quality. Browse through the comments of our valued clients and get in touch to reimagine your garden design.
Matt (Taylored Gardens owner) has made our dreams come true. A one of a kind adult entertaining area complete with outdoor kitchen, pergola, fire pit and lighting; along with the perfect outdoor space for the kids to enjoy their sports and playtime. Matt has been professional throughout the job, kept us informed and involved as needed and ensured the end result was of the highest quality. 5 stars
Matt Daley
When approaching potential landscaping companies to undertake a full makeover of our space. we feared we would have alot of knockbacks due to it's tight nature and how awkward the whole process was going to be. Fortunately when on meeting the Taylored Gardens team we knew we had made the right decision after the initial meeting. After a couple more visits, (a couple of light beers) and a stream of samples of materials to be used we went ahead. And we could not be more chuffed with the results. Good work guys!…..We're lovin' it.
Tom and Jenny
Through the recommendation of friends we use Taylored Gardens for a complete redesign of our back garden. Matt came up with a fantastic initial design which he consistently reviewed and updated with us as the work progressed. Although Matt's design pushed our comfort zones initially, as the expert, we went with his ideas and they turned out to be spot on.
The exterior of the house has a cottage-like feel and the design and variety of materials Matt used gave us the contemporary garden we were looking to achieve but remained complementary to the house.
The standard of Matt's work and attention to detail cannot be faulted and we were never concerned that the garden would be anything but spectacular and will stand the test of time.
We mention Matt a lot but he employs a very able and dependable team and therefore a shout out must go to Alfie and Jack.
We would recommend Taylored Gardens for anyone looking to redesign their garden with 'wow' factor.
Marceau Caby
We gave Matt complete ownership of redesigning our garden – or rather quagmire – once we'd told him what our ideas were, and we couldn't have been more impressed with the result. Having worked in the Far East for 30 years we decided a low maintenance, Asian-inspired area would be appropriate for when we moved back and we would have a little bit of Asia with us always. We had tried growing a lawn, different plants and all sorts but the clay soil and facing of the garden meant such ventures failed. So we handed it over to him. As an extension of our recently extended house. The bifold doors, which open across the whole width of the garden, now open on to this delightful space and it is wonderfully light and peaceful. Everything blends beautifully and seamlessly and has a zen feel with soft up lighting, bamboo and a featured pergola giving a focus for the eye, as well as natural Leyton Stone pieces throughout. Modern new fencing and a seat gives the whole look a contemporary yet warm impact. And he did it all while we were in Singapore. His genuine passion for his trade, his consideration for our needs and his attention to detail really made a difference. He was like a new puppy when we arrived back and could hardly contain his excitement on waiting to see our reaction. Really, Matt, you couldn't have done more!
Nicola Perry
Gifted designer/gardener Matt and his crew, Rob and Jack, were a tour de force in transforming my empty space into a gorgeous garden. They are multi-skilled, were good-humoured and considerate to me, neighbours, and my elderly cat who loves his fence 'door'. I enjoyed the collaborative process (many more stars for patience, guys) to produce my 'A Midsummer Night's Dream' woodland garden. The view from every angle and window is fabulous. My bespoke stable door outbuilding evoking the set of 'The Lord of the Rings', with ye olde hinges and latch, is flanked by a stunning manuka (honey) pebble resin bond path winding around a uniquely shaped lawn. I can reach all parts of the garden easily and the wooden 'rings' mean I can tread safely to plant or weed. From Matt's initial design I have a symbiosis of Victorian paving, brick edging, gold stained seating, planter and fencing as the backdrop for well considered planting. Thanks Matt for la piece de la resistance in the lawn – I look forward to the spring daffodils in the initials of my beloved grandfather – I thought you were joking! Thank you so much!
Linda Arthur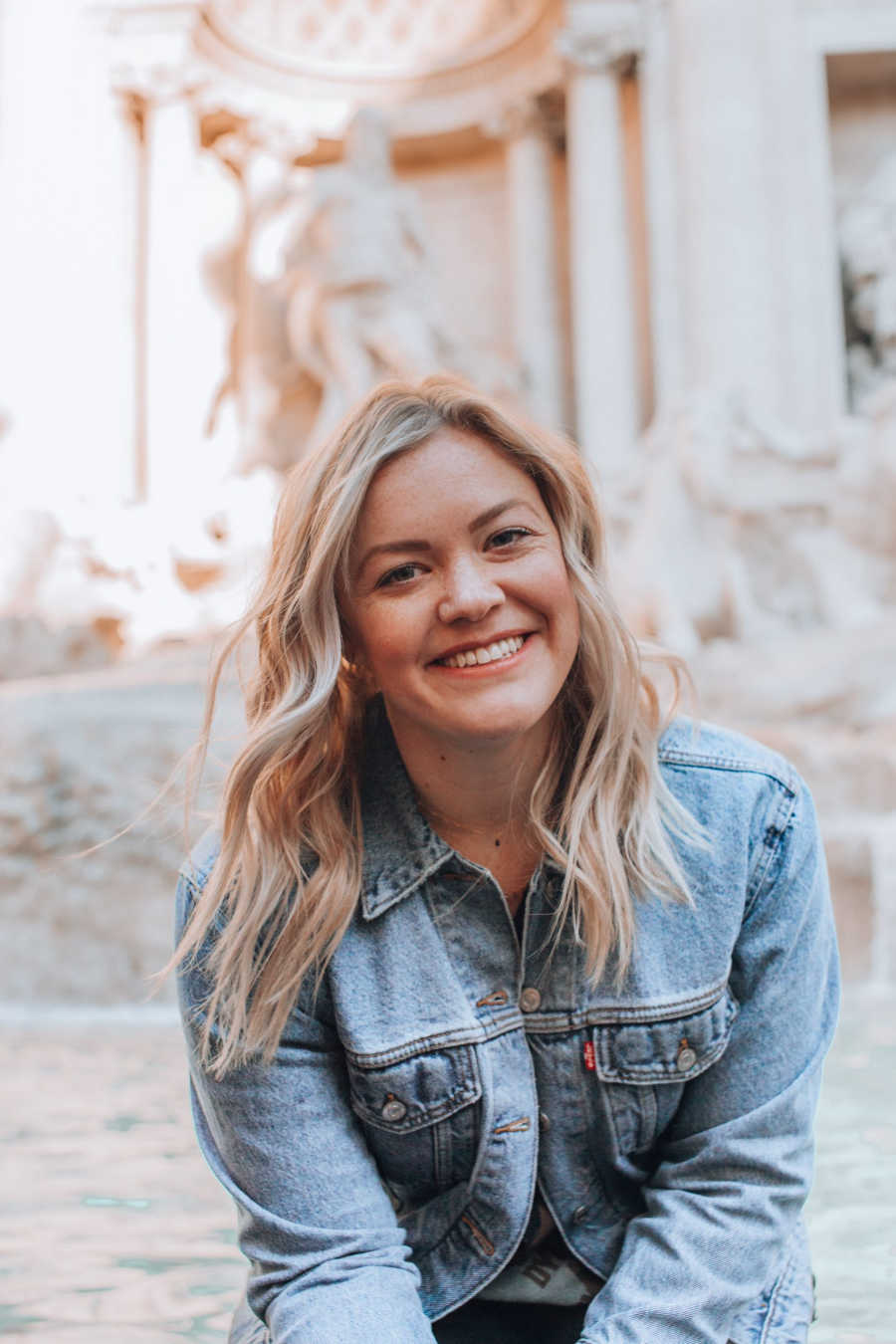 Absolutely amazing! The real bonus is that they design and build your garden so know what will work and how to do it. My requests were carefully followed ( and improved upon) so that I have my dream garden now. They are thoughtful, professional and hard working. I cannot recommend too highly this team of garden designers. Look no further.