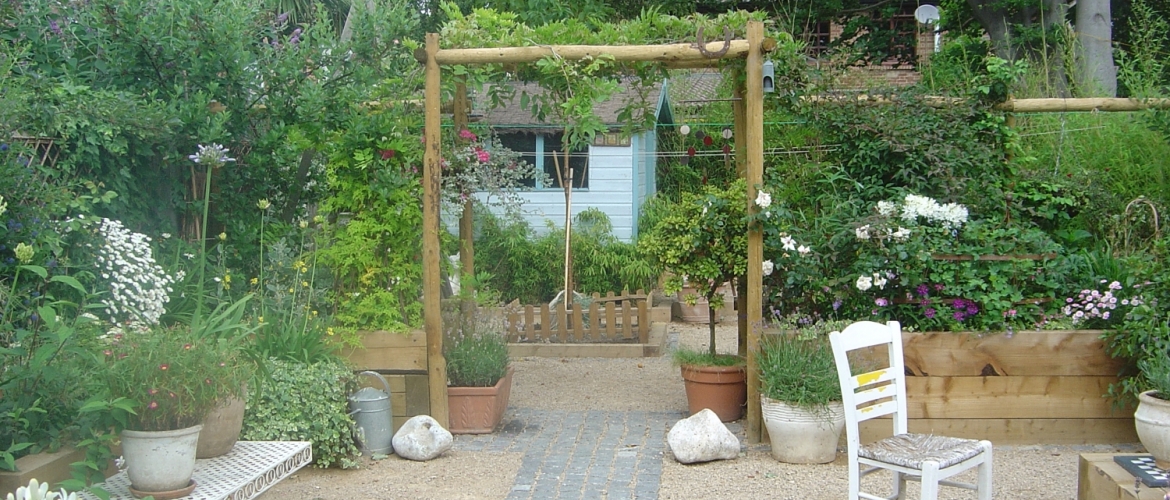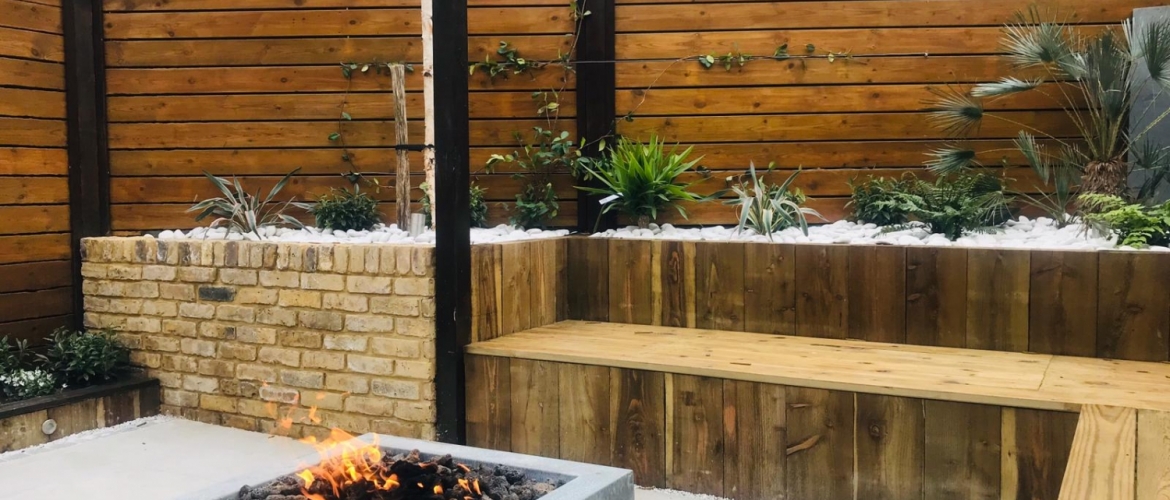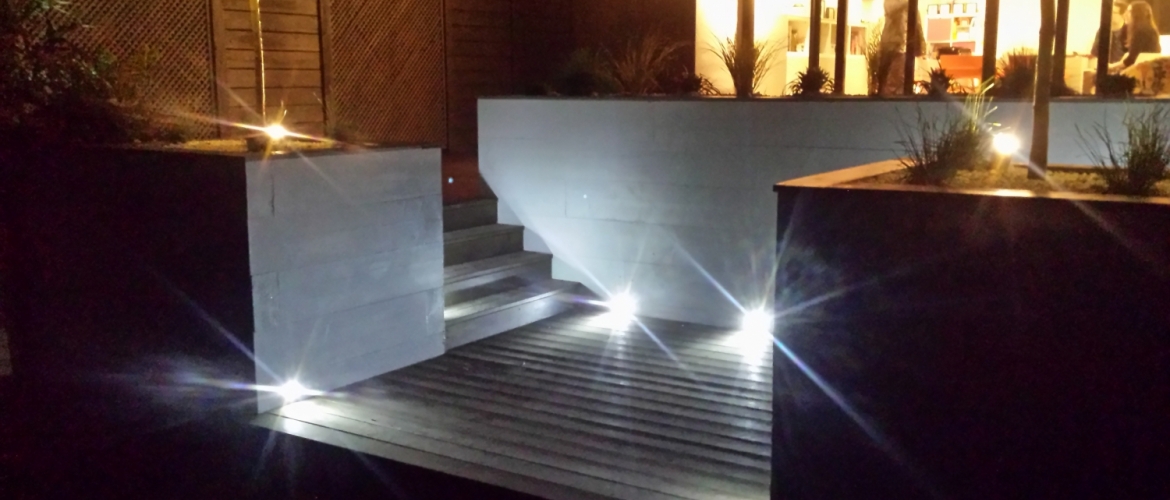 Do you need a landscape gardener in Chiswick, W4?
If you are looking for professional landscape gardening in Chiswick, Gunnersbury, Kew, Barnes, or Hammersmith, look no further. Taylored Gardens are highly experienced landscape gardeners and garden architects who can transform any residential or commercial garden into the sanctuary you have always dreamed of.
Our small team, led by Matt Taylor, launched our garden design company 14 years ago. Since then, we have become renowned for our expertise and keen eye for detail. We spend time getting to know our clients, so we can design and construct gardens that are perfect for their needs. Whether you want a small manicured garden, or you need a complete landscaping and planting in a large garden, we can help.
Our services include:
Garden design: We will create full-scale garden plans, complete with planting details, so you can envisage what your new garden will look like. We can offer a bespoke quote with a breakdown of each element of the garden construction and this service can help you save time and money, so you make the most out of the available space.
Garden construction: The hard landscaping in your garden will help inform the structure, flow, and the functionality of the space. This includes everything from decking, paving, and rendering to water features, like ponds.
Planting: Your garden will be brought to life by the colour and wildlife throughout the year. We can advise you about the best flowers and plants for your garden and source these at the most affordable prices.
Patios and paving: We have years of experience working with many different types of materials and can create practical and beautiful patios and pathways.
Water features: We have designed and installed water features, including ornamental and wild ponds. Each one is unique and tailored to our client's individual needs and will add atmosphere.
Decking: We are experienced decking installers and can enhance your garden with softwood, hardwood, and composite decking. This gives you a practical way to enjoy your garden, particularly if it is on a slope or uneven ground.
Fencing: We can provide a wide range of fencing options to improve privacy or divide up your garden, including bespoke options.
Contact us for a free quote
Our initial consultation will be free of charge, with no obligation to proceed. If you are interested in garden design and would like to discuss your ideas, please call us now on 020 8390 4562 or 07815 092 569.
Matt provided a thoughtful design of my garden to maximise the space and work with what was already there. He was enthusiastic about what was possible. The design has transformed the garden.
Garden design and garden construction near Gunnersbury
A professionally-designed garden can transform your space. It can complement your style, personality, and needs. Whether you want to completely revamp the space or just make a small change to your outdoor space, our professional gardeners and garden designers can help you design the garden of your dreams.
Our designs are unique to each client and designed to work for you and the way you want to live your life.
Constructing a garden in Chiswick is like constructing a house. There are many different elements to think about including paving, walling, steps, lighting, brickwork, irrigation, and soft landscaping, including planting. We also offer exterior carpentry, including the installation of pergolas, sleepers and seating areas.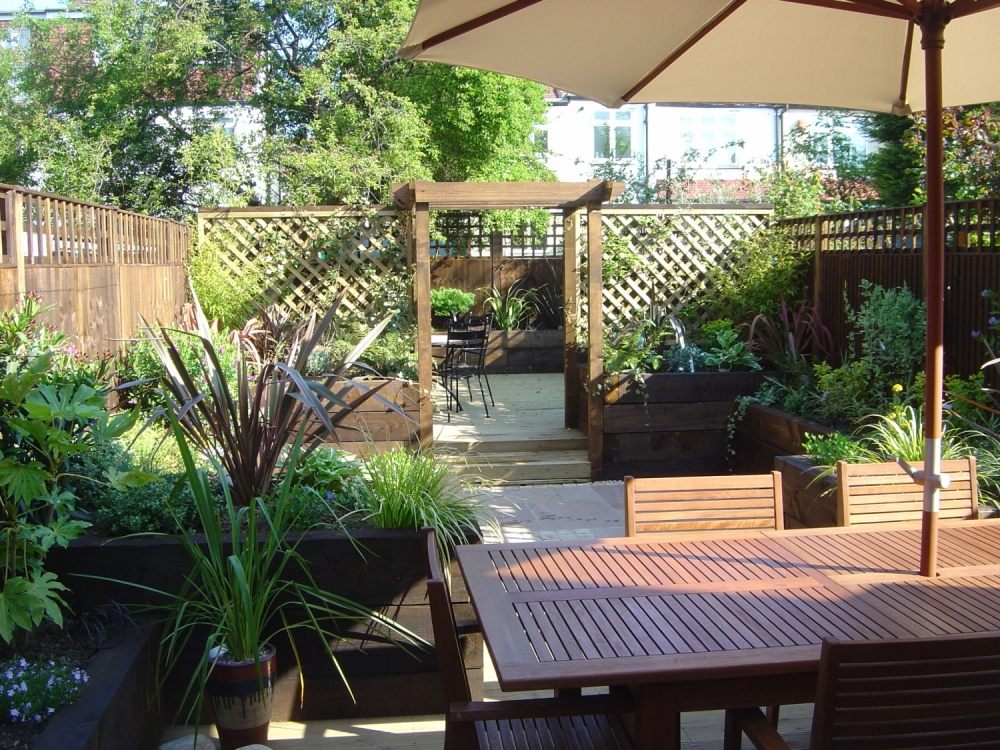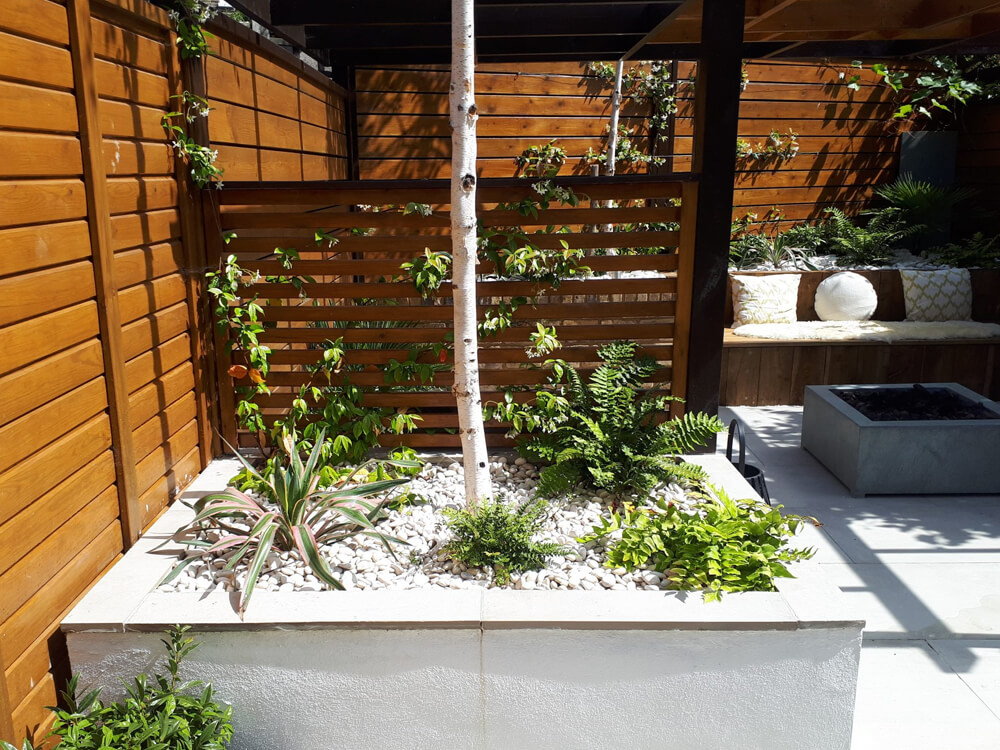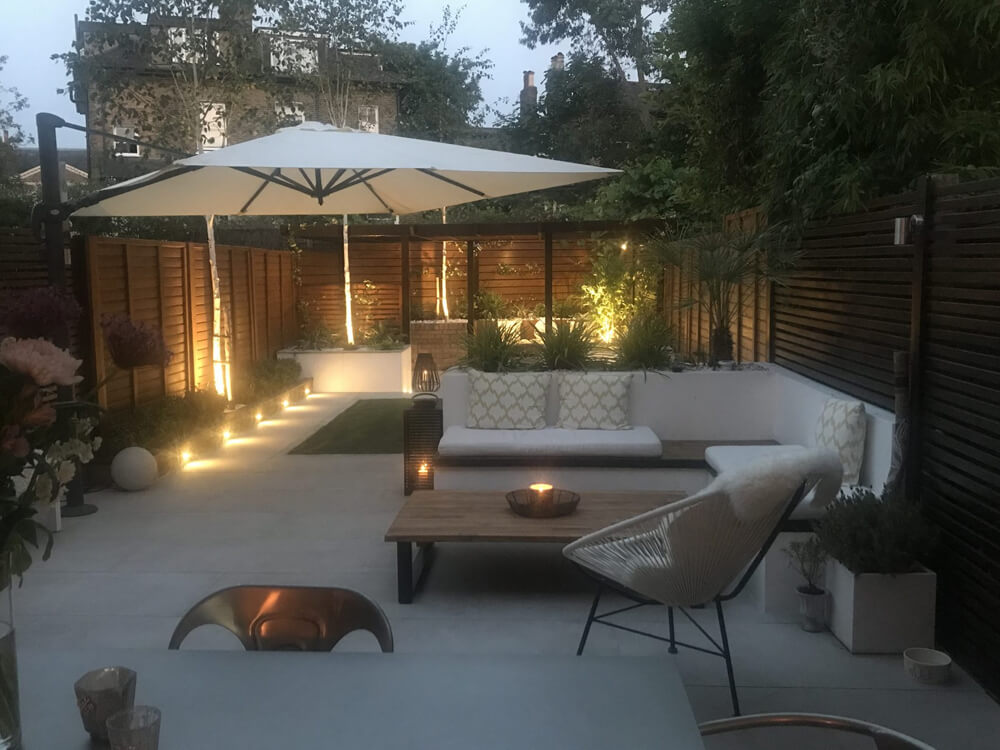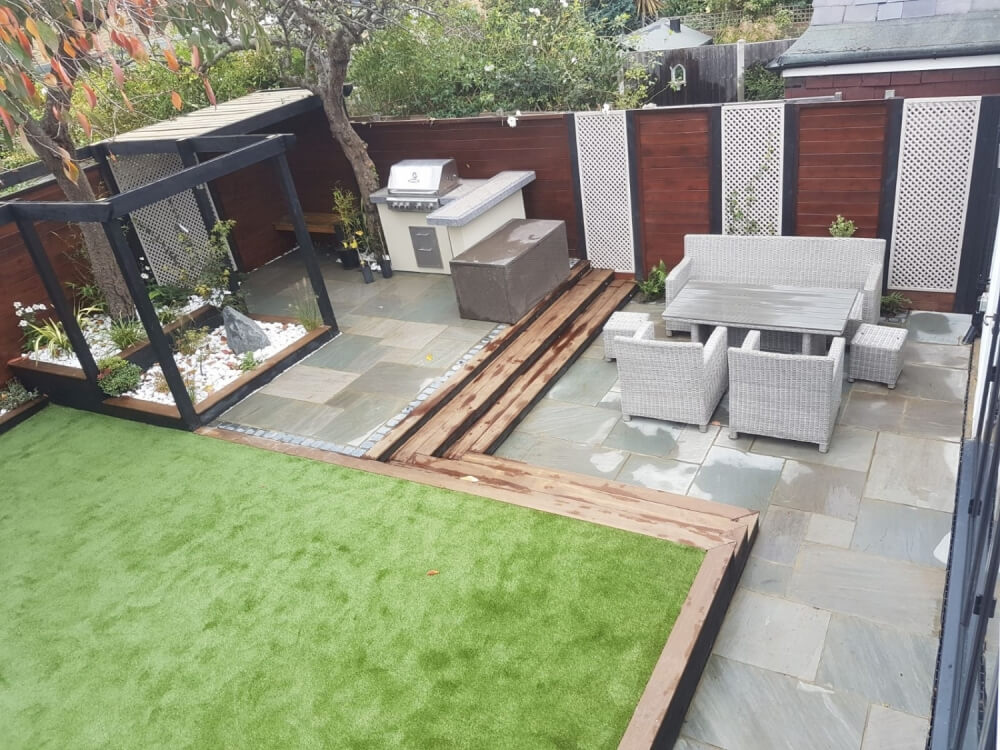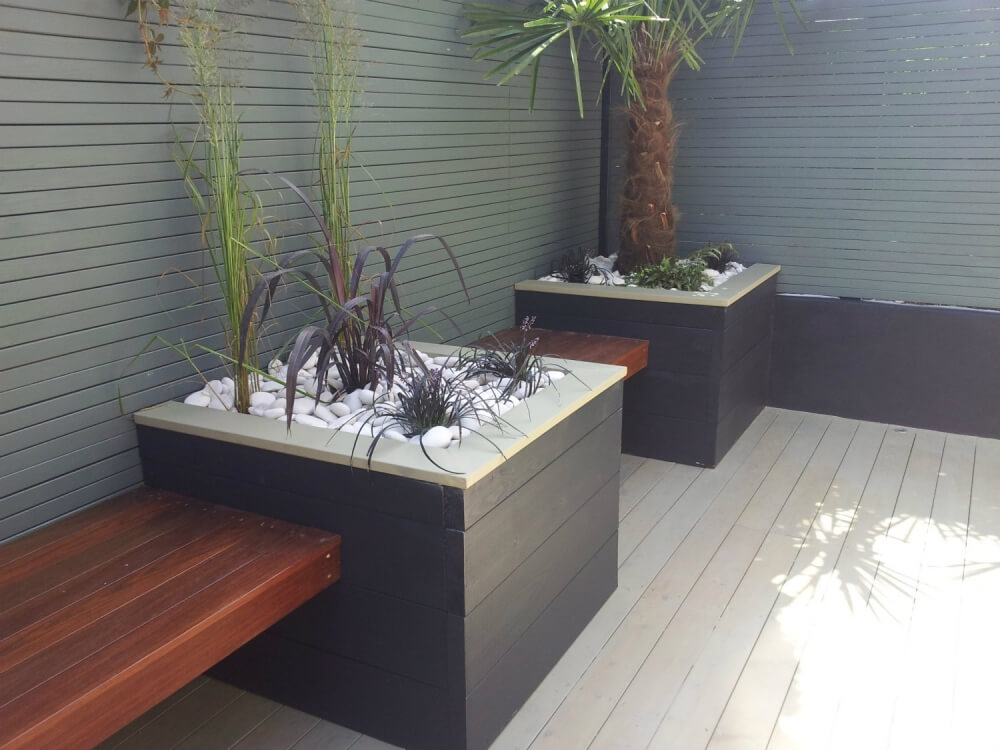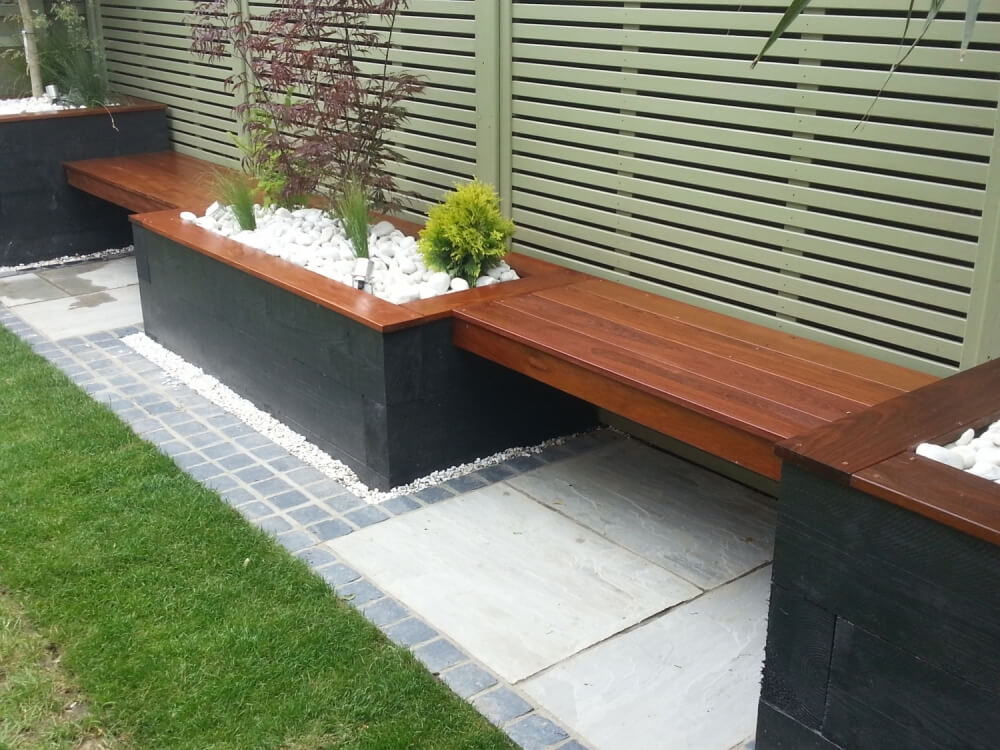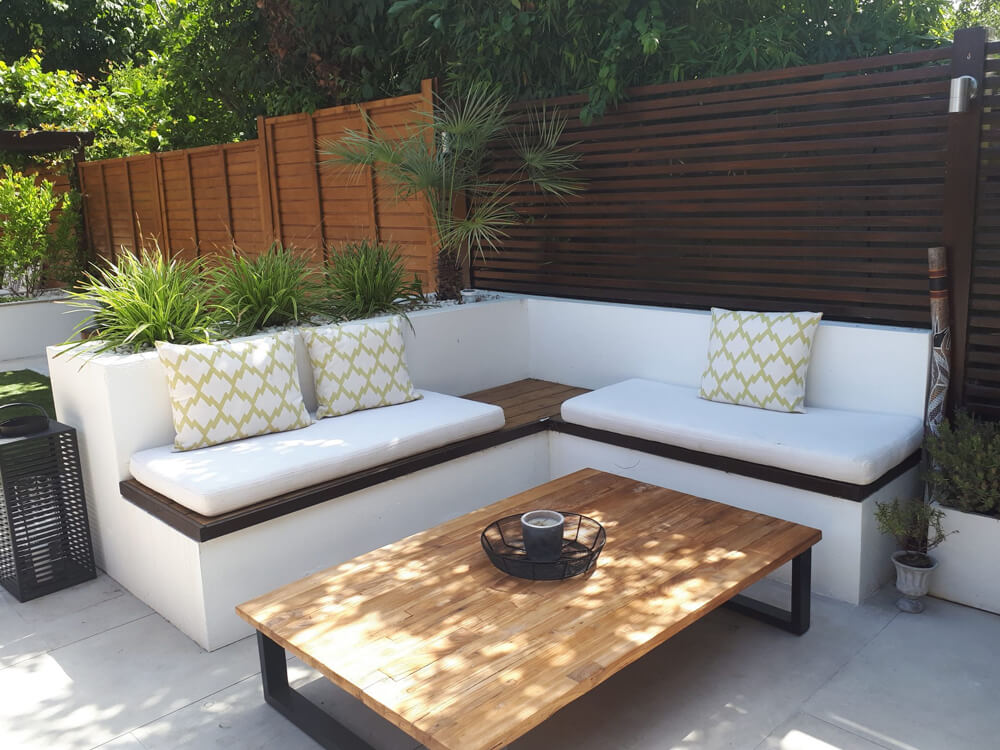 Local W4 paving and patios
We create outdoor spaces where you can spend time relaxing and entertaining. Walls, paving, and patios will give your Chiswick garden character. We use a wide range of materials and bring a keen eye for detail and designer look to all projects. We use different materials, slab styles, and colours for you to enjoy.
We complete paving and patios for private homeowners, developers, builders and many others. We complete all work to the highest standards of finish.
Matt and his team have done an amazing job transforming my garden from a tired space to a beautiful woodland walkway. Matt listened to my ideas and then created a design that fitted completely with my vision.
Planting schemes in Chiswick
If you want to fill your garden with colour and wildlife all year round, we can create a planting scheme that suit your style and we will always source plants at the best price. We can offer expert advice and help regarding all aspects of planting, including:
Tree and hedge planting
Seasonal planting of beds and shrubs
Pots and raised beds
Planting designs and advice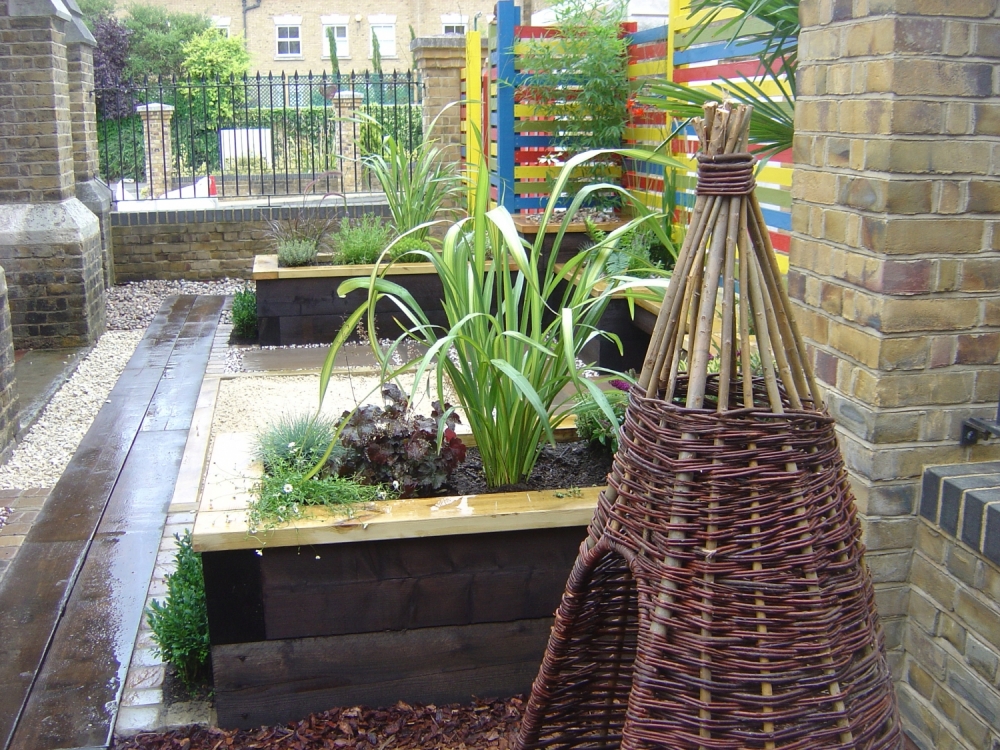 For landscaping solutions in Chiswick, please get in touch
Whatever your needs, we are here to help with your garden design and construction in Chiswick. We can be reached on 020 8390 4562 or on 07815 092 569 or via email at info@tayloredgardens.co.uk
Matt and his team were brilliant and exceeded all our expectations. The team worked really hard, were very tidy and the final outcome was perfect. We have already recommended Matt to friends and neighbours.